Towngate Publications
Towngate Publications is a long established print publisher for Towngate Gallery and has also built its print service with a reputation for high quality fine art reproductions for artists and printing for photographers and corporate customers. During this time the print and digital restoration service for customers through the Towngate Gallery and Towngate Framing has also grown. Through Towngate Framing corporate printing for posters, boardrooms and many other items.
The Towngate Art Group is able to provide many services to its customers though Towngate Publications (Printing) side of the business and Towngate Framing artworks can be brought in either as an original piece or as a digital file, from here we are able to print onto a selection of different papers (please see print medias) and can provide a mount and framing service if required. Towngate Framing has a wide selection of framing materials available.
Boasting a well equipped print room with exceptional printing equipment to provide the widest colour gamut available to ensure that a fine art print is as close a match to the original as possible. Greetings cards are also available, whilst using strong and reliable print finishing equipment to ensure that your cards a are a quality product you can be proud to have your name on.
Hahnemuehle Certified Studio
Towngate Publications is proud to be an accredited Certified Print Studio by Hahnemühle FineArt.
With over a decade of experiance in print making with Giclee print methods and with many more years supporting artists with publishing advice and though our own gallery. We have put into place safe guards for image data and strong colour managment process. After flying though the audit for Hahnemühle's Certified Print Studio, we are proud to be working with Hahnemühle and the stunning digitial papers that they provide.
Many artists seeking high quality reproductions of their artwork look for a Certified Studio due to the reliability and consistant quality in print reproductions associated with the Certification. The Certification also assures the longevity of prints by ensuring high quality archival products are used at all times.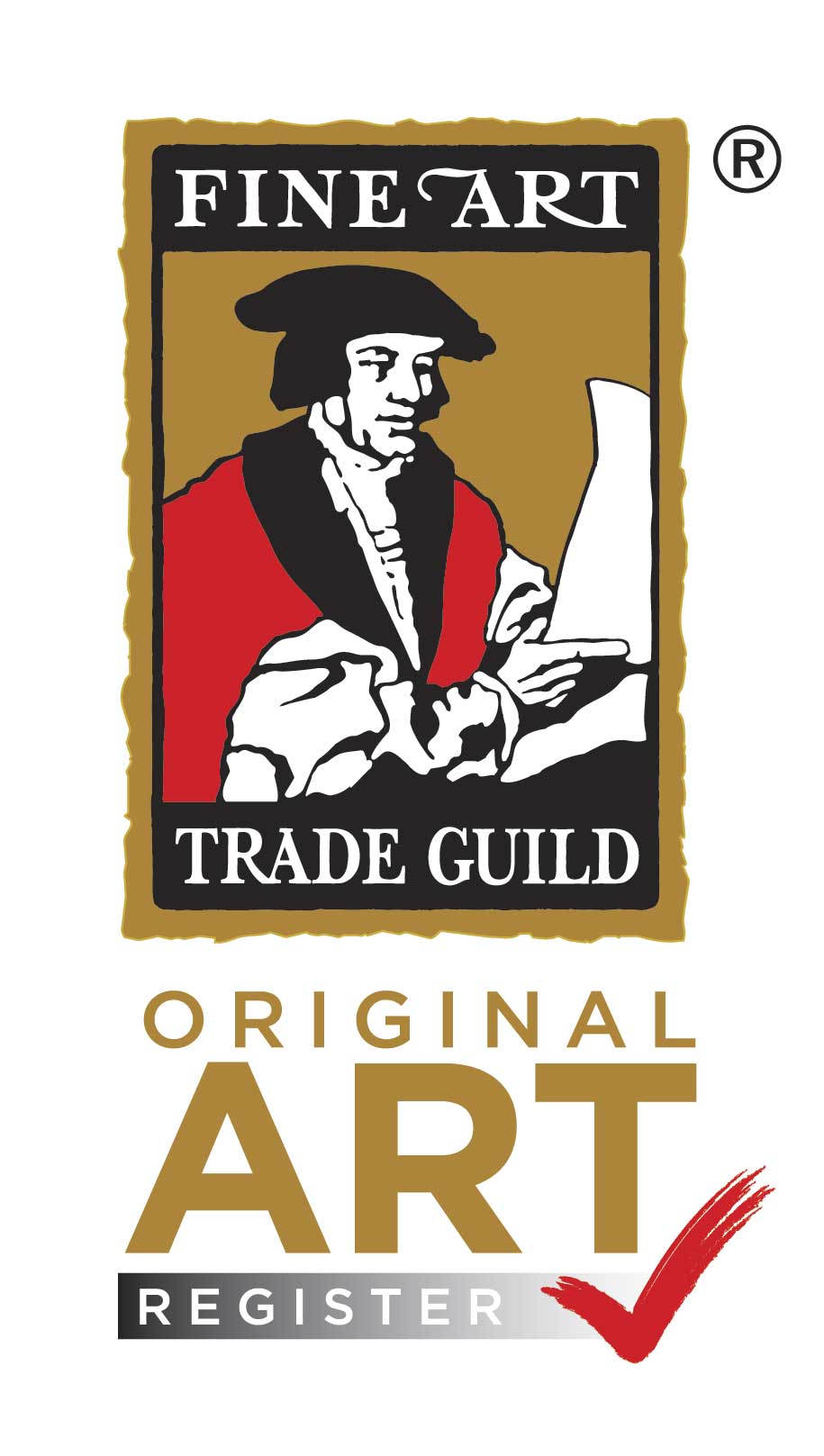 Original Art Register
At Towngate Publications we care about artist's original image security which is why we joined Original Art Register (OAR), the original image register run by the Fine Art Trade Guild.
As we deal with the original images for print and cards etc. and we work with the images directly we are only too happy to register the images on the OAR for our artists to save them the extra time it takes…..more time for them to paint their beautiful paintings.
When the original is registered a certificate can be downloaded with the details of the registration that can be printed off to give to the buyer of the original, giving more credence to the painting and traceability.
Each registration has a unique OAR number which can be used by the artists when showing the image on the web or in a brochure or catalogue. This makes all who view the image aware that the image is registered and protected against copyright infringement and intellectual property theft.
Original art registered with OAR can be easily identified on the online, searchable database run by the Fine Art Trade Guild on their website.
All registered original images by the Towngate Publication's artists can be traced at http://www.fineart.co.uk/original-art-register/default.aspx, using the artist's name or image title. There, you will find a thumbnail image, date of registration, information about the artists contact details plus what media and paper were used for its production. There will also be information on the uses of the particular image so that the researcher will be in no doubt as to the extent of image protection the database offers.
Artists are now beginning to realise that this can be used as a catalogue of all there original images in the future and can be shown to prospective customers for future commissions.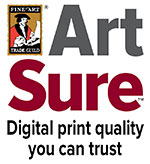 Art SureArt
Sure has been setup as an independent quality assurance scheme for digital prints. The scheme has been designed to be the modern face of the traditional embossed stamp that was found on previous prints to symbolise quality back in 1847.
Since the introduction of digital inkjet printing making fine art print more accessible for artists it has become far easier for people to pay for a print service that can result in poor print quality, longevity and colour issues caused by inexperienced or improperly setup print rooms. These prints can often fade far sooner than expected, this is where an ArtSure accredited print studio comes in. ArtSure signifies a print studio that uses certified, tried and test print materials and equipment.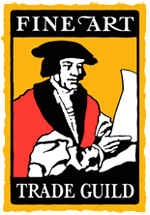 Fine Art Trade Guild Member
The Fine Art Trade Guild is the leading governing body for the fine art industry as an Accredited Printer and long term member we believe very strongly in the values held by the Fine Art Trade Guild.
An accredited member we conform to the Guild Standards for Giclee Prints and can use the Guilds logo. The standards set for print publishing are in place to protect the interests of the public and maintain confidence in the publishing of fine art.
Towngate Publications can provide certificates of authenticity, these certificates are printed on archival paper and can be signed by the print maker and provide an area for both artist signature, limited edition number and print title along with media used.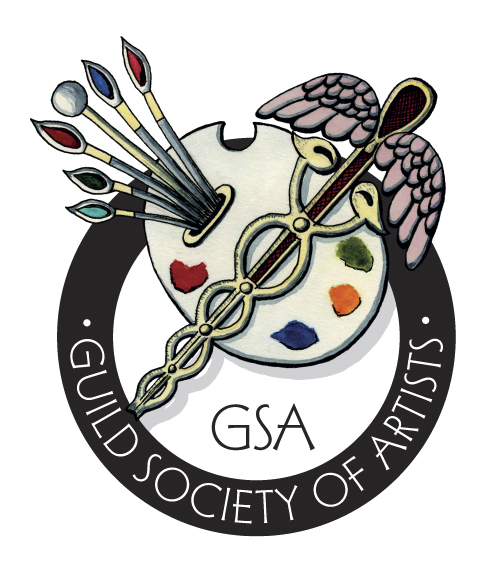 Guild Society of Artists
Towngate Publications are fully behind the Guild Society of Artists (GSA) and encourage our artist customers to look at and join this Society that is dedicated to helping artists to go further in the art world.
The GSA works by the Fine Art Trade Guild's code of ethics and artists can show their clients that they work with integrity and at a level that puts them on a professional footing.
Artists can also work to attain three levels of qualification through the GSA to show the world that they take their profession seriously.
The GSA members receive a 15% discount loyalty card from Great Art material suppliers and free Public & Products Liability and Professional Indemnity insurance. This gives the artist protection and a chance to invest in quality art materials at a beneficial rate.
Every new member also receives a certificate of membership that they can display in their studio or at exhibitions to show the buying public, that visit them, that they are part of a professional body that cares about art.
To find out more about the GSA go to http://www.fineart.co.uk/gsa.aspx